EATALY COMING TO BAY AND BLOOR?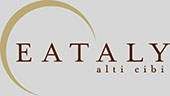 Despite no official confirmation yet, there are persistent rumors that EATALY will open its Toronto location at the Manulife Centre.
This would be an exciting new food option for the tenants of 1200 Bay Street.
Stay tuned for more details as they become public.